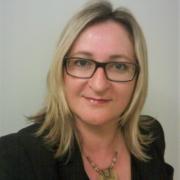 Assistant Adjunct Professor
I have had a diverse career in Human Resources, working in various leadership positions around the world, including roles in education, hospitality, IT, and healthcare. In 2022, I took on the role of Strategic Human Resources Business Partner (HRBP) at UCSF, where I provide strategic guidance to business leaders on all things related to people. Before joining UCSF, I was the HR Director at the University of California, Irvine, and served as the Chief Human Resources Officer and AVP at the University of La Verne. I have held HR director positions at various organizations, such as Chapman University, Las Encinas Hospital, Providence Hospitals, Stars Behavior Health Groups, Sizzler, and EDS Corporation.
My expertise covers all aspects of HR, including international, federal, and state laws. I specialize in areas like Employee Relations, Compensation, Total Rewards, Talent Management, Organizational Development, Human Behavior in Organizations, Strategic HR Management, Global HR, Employment Law, Organizational Effectiveness, and benefits. I am known for being a strategic, hands-on, collaborative, solutions-oriented, and innovative HR leader. My accomplishments include improving HR functions, modernizing total rewards, enhancing talent development and retention, designing organizational structures and workforce planning strategies, and boosting employee engagement and experience.
In addition to my executive HR roles, for the last 15 years I enjoy being an adjunct HR Professor and a researcher in Human Resources and Organizational Development. In 2016, I was honored with the Faculty of the Year award for my excellence in teaching and involvement in research and conference presentations. I had the privilege of serving as the President of the College and University Professional Association for Human Resources (CUPA-HR) for Southern California. I also served on the boards of the National Human Resources Association (NHRA) and the Professionals in Human Resources Association (PIHRA).
My educational background includes a Bachelor's degree in Business and Information Systems, a Master's degree in Human Resources from Chapman University, and a Doctor of Education (Ed.D.) in Organizational Leadership from Brandman University. My doctoral research focused on exploring generational differences in the workplace and their impact on retention. My commitment to learning is ongoing. I have completed an Inclusive Excellence Certificate Program at UCI in Irvine, CA, and an HRBP/Leadership Coaching Certificate Program at the same institution.
As a conference presenter, I have covered topics like remote and hybrid work, using analytics for engagement and cost savings, and the evolution of total rewards offerings.
My HR philosophy revolves around people, trust, development, diversity, compassion, and innovation. I am committed to staying current with trends and adhering to global professional standards.
On a personal note, I enjoy teaching, traveling (I have visited 60+ countries so far), shopping, cooking, coaching students, contributing to the HR community, and watching TV.