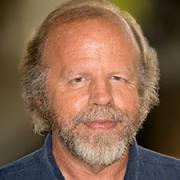 Assistant Adjunct Professor
Mike is the Improvement Guide for FirstWatch a real-time data analytics and performance improvement organization that works with public health, emergency medical services, fire, and law enforcement organization throughout the U.S. and Canada. He is a former Denver paramedic with an interest in clinical care and the social determinants of health. Since the late 1980s he's focused on improvement science and its application to healthcare. He teaches Quality Improvement in the Emergency Health Sciences Master's program at the University of Maryland Baltimore County. He serves as senior faculty for the National Association of EMS Physician's Quality and Safety Course and frequently presents for the Institute for Healthcare Improvement. Formerly he served as the General Manager for American Medical Response's Alameda and Ventura County, California paramedic 911 operations. 
Mike holds a master's degree from Saybrook University in Organizational Systems. He is also a Six Sigma Black Belt, a certified Improvement Advisor with the Institute for Healthcare Improvement, and a Fellow of the Academy of Emergency Medical Services (FAEMS).