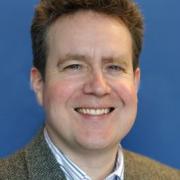 Associate Adjunct Professor
Ryan D. Edwards is a health economist and demographer whose research lies at the intersection of several topics in the economics of health, aging, and population studies. His published work covers the formal and empirical demography of lifespan inequality; the economics of uncertain length of life and cyclical fluctuations; the health and later-life mortality of veterans; the behavioral implications of biomarker collection; the economics of immigration; immigrant health; and the economics of the family.
Dr. Edwards has served on an Institute of Medicine committee on the readjustment needs of military personnel, veterans, and their families; and he has served as a consultant to a National Research Council panel on the economic and fiscal consequences of immigration. He has taught health economics, economic demography, macroeconomics, statistics, and econometrics to undergraduates, masters students, and doctoral students at the City University of New York and at Berkeley. He received his Ph.D. in economics from the University of California, Berkeley after studying public policy at Princeton University.